Bloodstain Lane

Posts

: 6


Join date

: 2021-01-14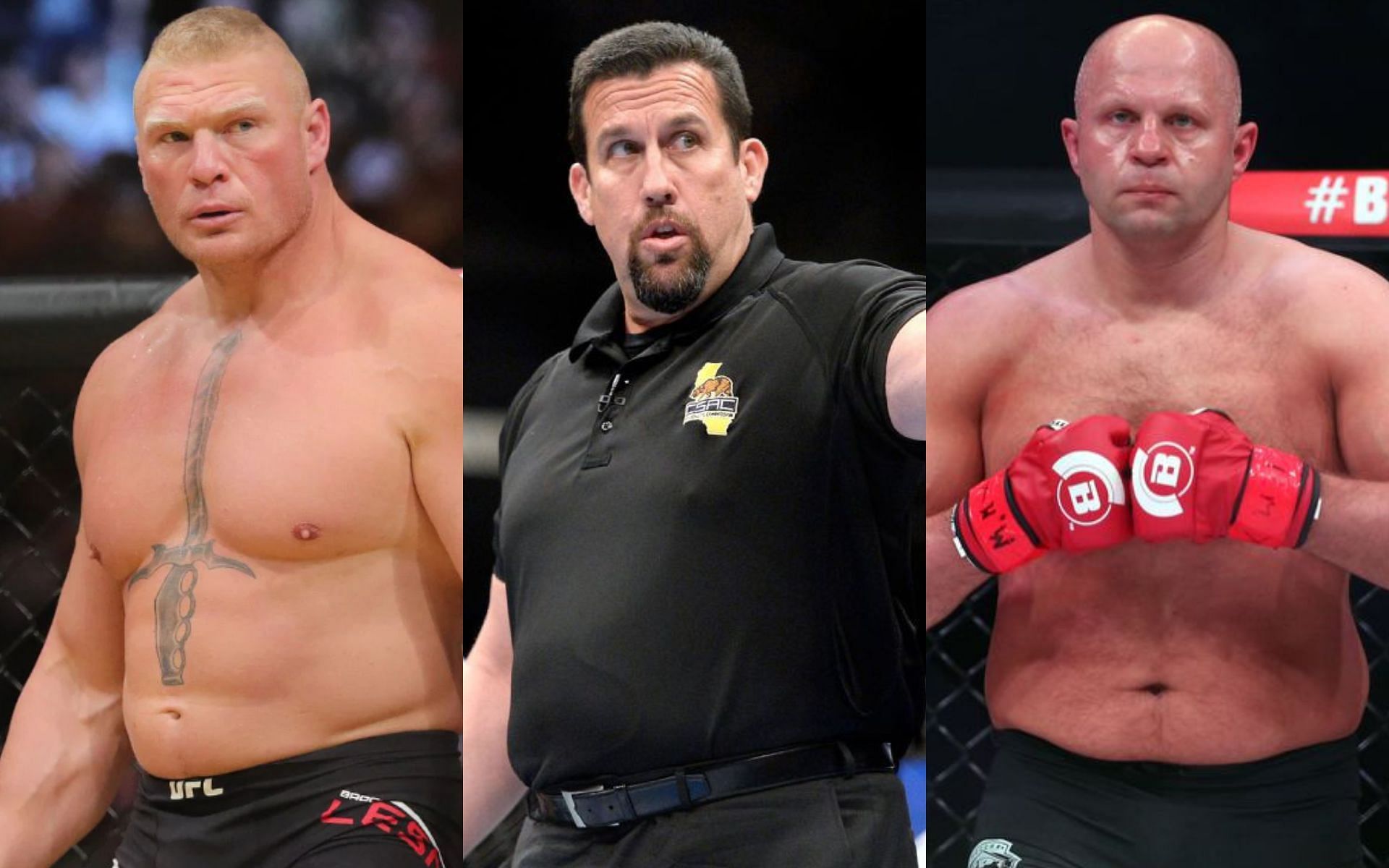 "A fight that should have happened was Fedor Emelianenko versus Brock Lesnar. When the UFC was trying to sign Fedor, they were going to put Fedor right away against Brock, who was their champion. The UFC had way too much confidence in Brock Lesnar at that time. Now, Brock was a ticket-selling machine, this is a guy that everybody wanted to see, and everyone knew that Fedor at that time was the guy, he was the one coming from Pride, he was the GOAT... Fedor would have lit Brock Lesnar up... Brock did not like getting hit and if you don't like getting hit, Fedor is not the guy that you want to fight... That's a fight that should have happened, and the results would not have made Dana happy."
Rocksoldier84

Moderator


Location

: New Jersey


Posts

: 2110


Join date

: 2013-11-03

Agree with McCarthy. It doesn't also help Lesnar was basically a bigger Mark Coleman. Very good wrestler with ground n' pound but not much else. If Lesnar couldn't control Fedor on the ground then he was done.
lamarclark09

Posts

: 165


Join date

: 2022-10-20

It's a bitter truth but yes it happens there are many matches in which UFC tried to win that fighter that our public wants to see. They are ticket seller machines and this is the need of UFC all the time.
CODELMJVG likes this post
Emperor Nath 108

Posts

: 5


Join date

: 2023-08-14




Dana White The General of The UFC and Evil Control Behind Him in
27:31 Monetary Systems
Permissions in this forum:
You
cannot
reply to topics in this forum